Miami's Move Towards Digital Currencies
The city of Miami has decided to make a move towards implementing the Blockchain technology in its structure. Read this article to find out more.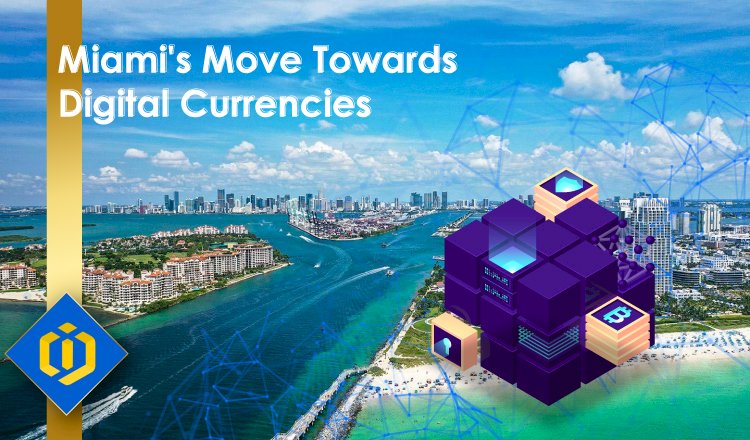 The mayor of Miami announced a plan to enter into the digital currency space.
Francis Suarez, mayor of Miami, announced he is creating a team to expand his plans to enter the digital currency space.
Francis Suarez has stated in an interview about plans to create a tool to collect taxes directly through Blockchain. "We would love to do that. What we are looking at is two things. One is to accept crypto for payments, and there is a process, right."
He continued "We would love to explore the platform, I'm building out my team, that is starting on Monday, I am going to be making some major announcements next week".
In the interview, the mayor shared some of his recent thoughts on digital currencies. In his opinion money is anything that society gives value to it. As he believes anything can be money, anything can have value. What has value is what society actually values.
In fact, the mayor thinks that revolution of digital currency is still progressing. The digital currencies as an alternative can give citizens a new sense of freedom, unlike conventional currencies that depend on government policies.
In recent weeks, Suarez has demonstrated his profound interest in digital currencies by commending to add digital currencies to the Miami treasury.
Suarez had previously discussed the future of digital currencies in an interview with Winklevoss brothers. In the interview, he said his goal is to make Miami the most cryptocurrency competitive city on the planet.
Tyler Winklevoss stated that many people in Miami have relatives abroad and have to pay a lot of money to transfer money, and at the same time, digital currency transfers are just like sending emails.
The mayor Suarez tweeted "We want anyone who shares our vision to come here and help us. This is not like some other uncompleted projects. We are Miami, and we will not forget that".