2 Million People in UK Own Crypto
The number of British people who own crypto is on the rise. The latest estimate shows the number to be more then 2 million people.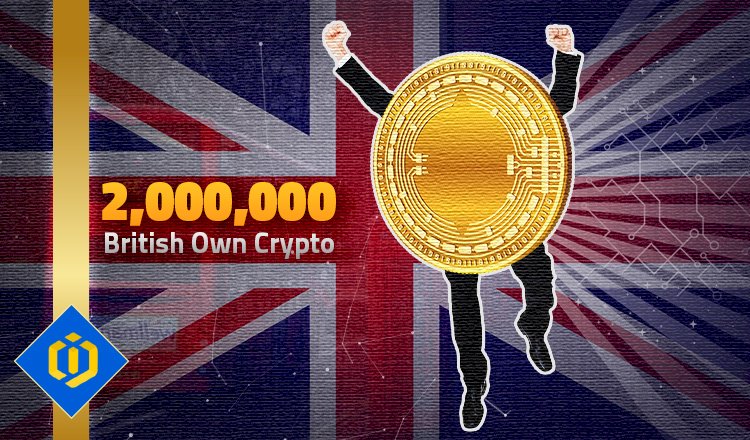 The Financial Conduct Authority of the United Kingdom, shortly knows as the FCA, has carried out a survey recently to find out about crypto ownership across the country.
The published results indicated that more than 2 million Britons have one form of digital currencies.
In fact, the number of crypto owners has risen from last year. Going from 1.9 million to 2.3 million people. But it is not just the number of people which has increased; the volume ownership has also increased.
The median of crypto assets owned by British people used to be 260 pounds or 370 dollars in 2020. However, this number rose to 300 pounds or 420 dollars in 2021.
Another interesting finding of the survey conducted by the FCA was the percentage of people who had awareness about cryptocurrencies. In fact, 78 percent of the respondents had heard about crypto and had some degree of awareness.
On the other hand, with all the positive figures in favor of the crypto world, the FCA believes that many people still do not have a proper understanding of digital currencies. In fact, only 71 percent of the people who participated in the survey chose the correct definition of cryptocurrency when shown a list of options.
The head of FCA announced that a large portion of British people who own crypto did benefit from the bull market which took place in the last year. But also warned people that they need to keep in mind crypto market is still unregulated.
He added that precisely because the market is not regulated, should things go south, regulatory help in the form of financial services cannot be offered to traders from official government bodies.
Lastly, the results indicated that Bitcoin monopoly is shrinking year by year. More users are finding better alternatives for this coin, which almost always pioneers the crypto market crash.
All in all, crypto is making its way among the Britons, as such, more and more people are turning toward digital currencies for investment and other purposes.