Germany Will Use Blockchain Technology for Covid-19 Vaccination Records
A town in Germany has decided to use the Blockchain technology for Coronavirus vaccination records.The chosen method will help provide...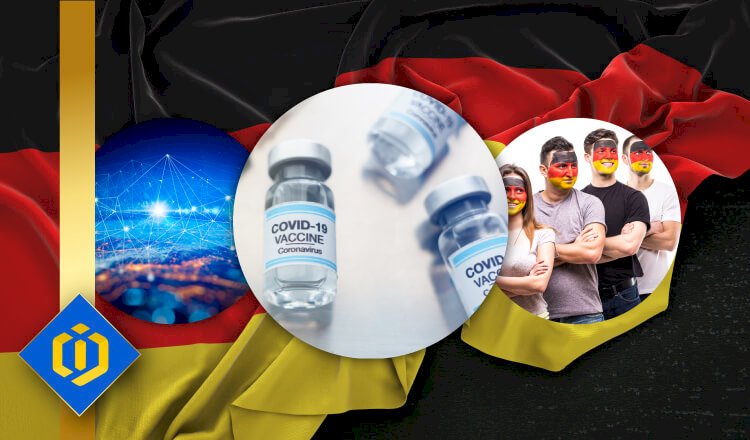 Covid-19 vaccination store on Blockchain
A town in Germany has decided to use the Blockchain technology for Coronavirus vaccination records.
The chosen method will help provide more levels of privacy, safety, and will ultimately be more efficient. The town also claims that it will help control or even stop the spread of the virus.
It was almost a year ago when the world was faced with the horror of Covid-19. When the outbreak happened, many people started thinking about the use of various technologies to help fight the virus, especially for tracking the infected.
The German town of Altötting has decided to bring this technology in their vaccination process to record all the information.
This process will take place in collaboration with the UBIRCH company. This company has provided the needed tools for this process.
This company has developed this Blockchain-based system recently. This system is able to be run on multiple Blockchain networks. People who will be vaccinated against the Coronavirus are going to be verified using this system.
UBIRCH has stated that this digital certification will only be issued for those receive their second dose of the vaccine. When people receive their second shot, a digital verification will be issued for them which they will have access to using their own private keys.
At the moment, the private keys are given to people in the form of a hard copy on a piece of paper. But the aim of the program is to store this code on people's phones. Then everyone can access their vaccination records using their phone.
As stated previously, the system provided by UBIRCH will be run on Blockchain, however it is yet not clear which Blockchain network will be used for this purpose.
Blockchain technology will be very efficient for matters such as recording large volumes of information, since it is tamper-proof and unchangeable. Therefore, this German town could get to come great results with this system.