The VeChain Using Blockchain to Save Coronavirus Records
A hospital in Cyprus is utilizing the VeChain Blockchain-based technology to store vaccination records....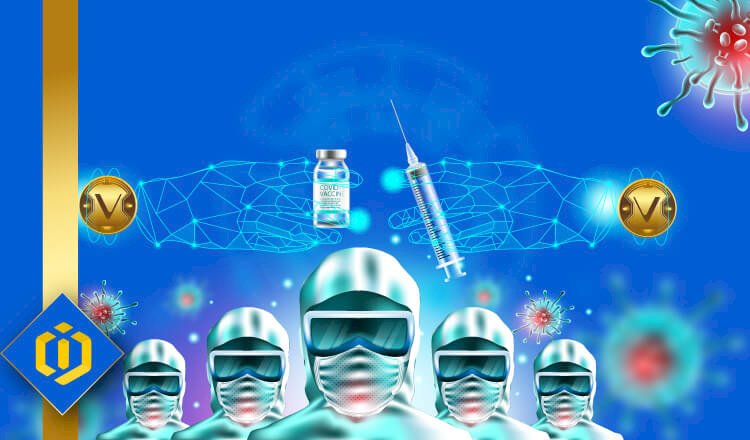 Vechain Blockchain for COVID-19
A hospital in Cyprus is utilizing the VeChain Blockchain-based technology to store vaccination records.
The Mediterranean hospital which is one of the biggest private medical centers in Cyprus is using an app provided by VeChain technology system to save the vaccination records and suggesting another use case of supply chain logistic platform.
The Mediterranean hospital has stated that 100 COVID-19 vaccines had been injected into the doctors and personnel and a digital certificate on an electronic wallet E-HCert had been given to each one of them that enables vaccinated cases to track their test results.
Based on what the Mediterranean hospital stated, these digital certificates are a further step towards digital transformation due to VeChainThor Blockchain.
According to a Twitter post, the hospital in Cyprus has vaccinated 100 of its staff and recorded their results safely on a system called VeChain public Blockchain and assures the quality, authenticity, and safety of the test results on the app.
The E-HCert app was used in the Mediterranean hospital for over three months from June 2020 to August 2020 and recorded the coronavirus test results of 8,000 people.
VeChain announced participation of another hospital in Cyprus called Aretaeio hospital in the digital lab test wallet solution since December 2020.
The health care industry has been chosen by this Blockchain platform because of all the potentials use cases it has. The Blockchain company claims that its technology can give a great opportunity to the industry to develop the delivery of healthcare, test results, therapeutics, diagnostics besides promoting the security of information exchange.
Walmart, BMW, and LVMH formed a partnership with VeChain as it claims to construct safe product lifecycle management using supply chain and Internet of Things protocols. VeChain also got the full support of the Chinese government on this claim.
By far, Vet, VeChain's cryptocurrency, has a value of around $1.95 billion and gained 20% in the last 24 hours and 56% in the past week. It is also ranked 20th by total market capitalization.