Ethereum Price Passed $600 Spike in Today's Trades
In the last 24 hours, the price of Ethereum had a considerable spike in trades and passed $600, This spike took place during a year when Ethereum experienced…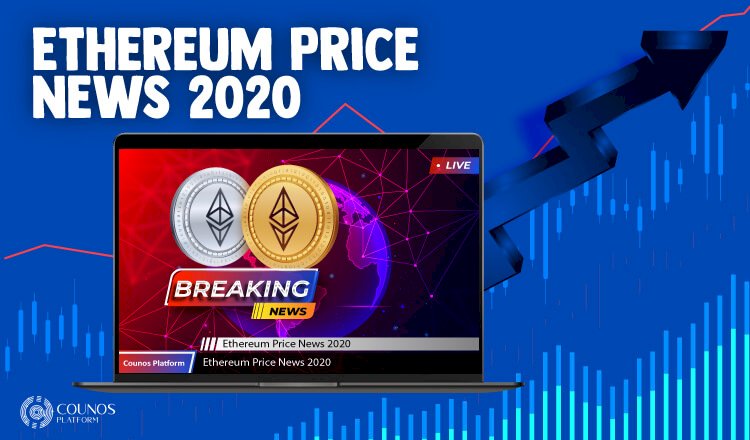 Ethereum Price Increase Today
Ethereum Passes 600 Dollars
The price of Ethereum had a considerable spike in today's trades and passed $600.
With an increase of $53.19, Ethereum's price reached 601 dollars, which indicates a 9.71 percent price increase for this cryptocurrency.
This spike took place during a year when Ethereum experienced an increase of 322 percent.
Some experts believe that this increase could be due to some measures taken by big players in the market.
This is not the first time a sharp increase has taken place for this cryptocurrency. In 2018, the price of Ethereum went over 1300 dollars and then had a sudden drop to around 370 dollars.
This declining trend kept going for Ethereum well into 2019 and its value dropped to around 90 dollars. As a result, many investors and capital owners lost a lot of their funds.
This is why many believe that when prices get to an unprecedented high point, they are going to drop down sharply again, much like what took place in the past.
Therefore, in situations where the value of cryptocurrencies go up heavily and suddenly, you need to air on the side of caution. Since, price increases could be due to market maneuvers carried out by profiteers.
On the other hand, some experts believe that this price increase is because of the fact that Ethereum 2.0 is getting close to its final stages, and thus it has increased the tradability of this cryptocurrency.
Additionally, Ethereum is in a good place technically, and the continuation of the currency upward movement could take it past the $620 point.
Reference: Foundico