Mastercard Funds 7 Blockchain Startups
Mastercard has announced that it intends to further its digital currency acceleration program.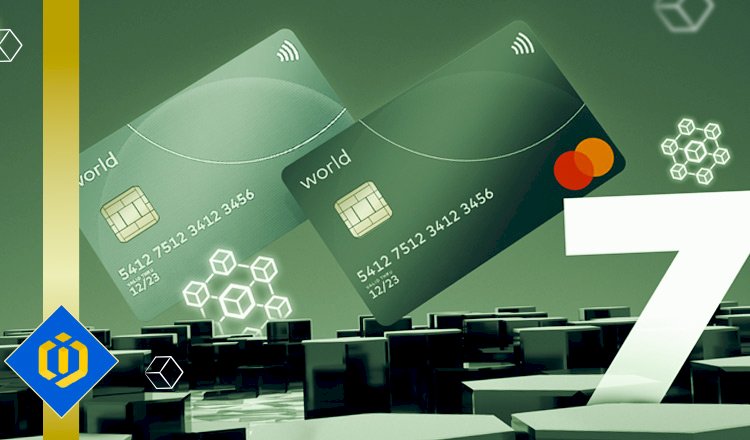 It seems that traditional financial platforms such as Mastercard and even Visa do not want to lose their foothold in the crypto game.
Both companies have shown interest in the past toward the market of digital currencies. This time, Mastercard has taken a step further by announcing the it will fund 7 startup projects that are involved with the Blockchain technology.
Recently, this international payment giant announced that as part of a new startup engagement program, it accelerator arm will fund fintech startups, digital asset startups, and other startups that are in any way involved with the Blockchain technology.
This time, as previously mentioned, 7 new startups have been lucky enough to become funded by Mastercard; among them is Uphold (crypto wallet and trading platform), GK8 (crypto storage firm), Domain Money (investment platform), SupraOracles (a Blockchain startup), STACS (Blockchain infrastructure provider), Taurus (a digital asset firm), and Mintable (a marketplace for NFTs).
This new wave of funding comes after the company stated that it intends to tighten and strengthen its commitment to the digital currency domain.
Part of this funding program involves these startups to solve complex problems with the help of Mastercard providing their expertise. The aim is to take the projects further through these problem solving.
As mentioned by the executive vice president of Mastercard digital infrastructure and fintech arm, this company has been involved with the Blockchain technology and the ecosystem of cryptocurrencies since 2015.
However, it needs to be pointed out that this is not the first time Mastercard has been involved with the cryptocurrencies.
This finance giant has an accelerator program called the Start Path. This program is a six-month program throughout which projects and startups are aided to scale up and be able to commercialize.
Even since this program was launched, more than 250 programs and startups have been supported and funded.
It seems that even traditional financial platform have their eye on the crypto market.