Turkey's Central Bank Has Banned the Use of Cryptocurrency
In a shocking turn of event, the central bank of Turkey has officially banned the use and purchase of digital currencies, due to their high volatile and unregulated market.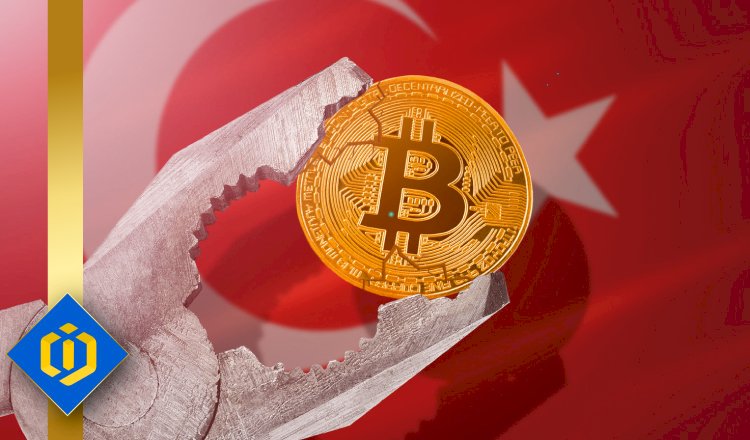 Turkey's Central Bank Has Banned the Use of Cryptocurrency
Despite the fact that Bitcoin fever has gripped many retail and institutional investors recently, and also with the cryptocurrency hitting a new all-time high, not all banking institutions are persuaded of the digital asset's benefits.
The Turkish Central Bank has issued a ban on people using Bitcoin and other cryptocurrencies to pay for products and services. This law will be in effect this year. According to the financial institution, the intent of this Regulation is to prohibit the use of crypto assets in payments, to prohibit the use of crypto assets directly or indirectly in the provision of payment services and electronic money issuance, and to prohibit the use of crypto assets by payment and electronic money institutions to platforms that provide crypto asset exchange, custody, transfer, or issuance services.
The Central Bank justified the ban by citing potential harm and significant irreversible risks associated with crypto transactions.
Although most financial institutions have become more tolerant of Bitcoin and have changed their services to provide clients with great access to this cryptocurrency, others have taken a different path and act the opposite.
Anthony Pompliano, a Bitcoin bull and host of the "The Pomp" crypto podcast, weighed in on Turkey's decision to refuse cryptocurrency payments. He said that because Bitcoin is outperforming the free market, governments and central banks are attempting to manipulate the game. It makes no difference. Adoption continues unabated in these nations.
Financial companies have taken advantage of the Bitcoin boom by incorporating it into their daily activities. Morgan Stanley, a major US bank, is one of the people who have embraced Bitcoin. It is the first bank in the United States to provide clients with access to Bitcoin fund assets, giving them exposure to the digital currency.
Not Everybody Accepts Bitcoin
The United States is currently struggling to establish a strong foothold on straightforward crypto regulatory policies. Many people are hoping that Gary Gensler's appointment as SEC chairman would result in significant progress and a better regulatory framework for cryptocurrencies in the US. Despite the fact that the United States has long been chastised for its ambiguous crypto policies, it is still well ahead of other countries in terms of Bitcoin adoption.
India, for example, is considering banning private cryptocurrencies and Bitcoin in favor of a government-backed digital currency. Russia is doing the same thing, claiming that cryptocurrencies could pose a threat to national payment systems. Alexey Guznov, the head of the Russian Federation's Central Bank's legal department, believes that cryptocurrencies are linked to crime, financial terrorism, and money laundering. The Central Bank, on the other hand, is still researching the use case for a central bank digital currency.