Counos X Continues Its Upward Trend
Counos X continues its uptrend, and despite the growing demand for this cryptocurrency, this rising trend is expected to go on.The price has gone up to $87.27 following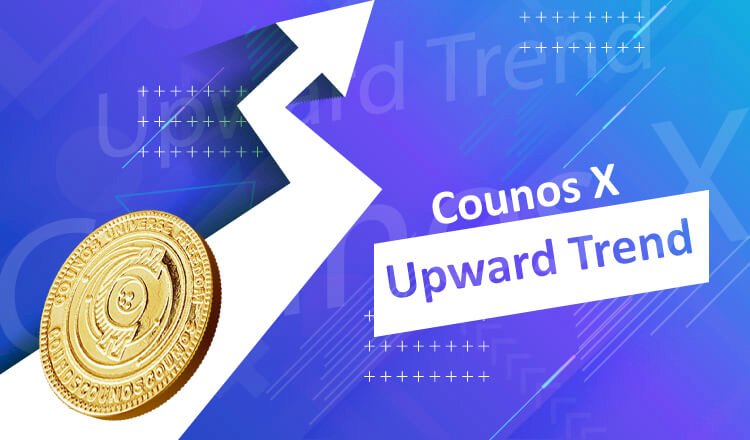 Counos X continues its uptrend, and despite the growing demand for this cryptocurrency, this rising trend is expected to go on.
The price of Counos X has gone up to $87.27 following a 0.35% increase in its last trades, which is the highest price of this cryptocurrency throughout its trading period.
Although Counos X is still a brand new cryptocurrency, it has been welcomed by traders because of its capabilities.
This has led to a significant increase in demand for supplying this digital currency, and this is one of the main factors of increasing its price.
Counos X is the first bankable coin that, given its unique features, can offer special services to people, according to an accurate roadmap. When the Counos X roadmap update is fully rolled out, the following features will be added to this cryptocurrency:
Counos Layer:
This protocol will be added to the Counos X Blockchain network and based on this protocol, the Counos X Blockchain network will be able to have digital assets such as tokens. The Counos Layer is forked from the source code of the Omni Layer.
Certification System:
With the help of this system, you can use the Counos X Blockchain network to issue all kinds of documents, including university degrees, customs documents, transportation documents, identification documents, and so on. The Counos X Blockchain network provides a decentralized public registry that allows the storage of all types of documents in a secure, independent, and unchangeable manner.
Election System:
This feature makes it possible to hold elections and voting mechanisms based on the Counos X Blockchain network. The CCXX Blockchain network makes elections as reliable and transparent as possible. The operation of this system is based on the fact that each Counos X transaction corresponds to one vote by each voter. For instance, each vote can be done by trading 0.005 Counos X coins. Therefore, according to the number of eligible voters, a source of Counos X coins is created, and therefore, no information can be added or deleted.
Copyright System:
With the help of this system, the Counos X Blockchain network will be used to register all kinds of copyrights. This system can be used to register all types of patents, intellectual property, music copyrights, and any other types of copyrights. To register copyrights, the information is recorded in a transaction on the Counos X Blockchain network. Each registered transaction has a specific ID and information, including the exact time of registration. Therefore, when a person registers his copyright with the help of Counos X, he receives a document that includes the most accurate information at the time of copyright registration in an unchangeable way.
Decentralized Finance (DeFi):
This system is, in fact, a modern decentralized banking system. Under the DeFi system, individuals who intend to lend their assets in various projects can store their assets in one wallet in a crypto pool. On the other hand, people who are looking for a loan or raising funds for their projects can register in this system. All of these processes are based on the CCXX DeFi system.
The unique features that will be added to Counos X in the near future will ensure the success of this cryptocurrency in the market, and it seems that Counos X will soon become a phenomenon in the cryptocurrency market.
However, anticipating the price of cryptocurrencies cannot be totally accurate and could be followed by ups and downs. Cryptocurrency experts suggest that there could be another price increase for Counos X in the next 24 hours.
More importantly, the existing roadmap for Counos X paints a bright future for it, and Counos X can be called the most significant cryptocurrencies on the world stage.