What Will Be Tesla's Crypto for Payments?
Tesla recently rejected Bitcoin as their choice for crypto payments. What will they choose next? Read along to find out.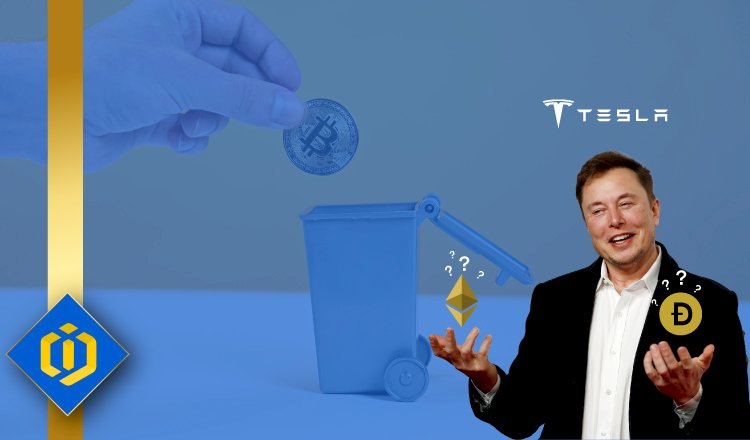 In a recent move, Elon Musk, the CEO of Tesla officially announced that this company will no longer accept Bitcoin as payment.
The reason behind this move, as stated by Musk, is the humongous amount of energy and natural resources that Bitcoin mining requires. In his opinion, Bitcoin mining puts too much of a strain on the planet's environment.
Many speculate that there were other underlying reasons behind this move. As we all know, after Tesla rejected Bitcoin and dumped all the Bitcoin that it had previously purchased, the crypto market came tumbling down.
It's been a total crash and truly a sharp decline in almost every single crypto market out there.
Meanwhile, Tesla has announced that until such time that Bitcoin becomes more environmentally friendly and doesn't require so much energy for the mining process, it will be looking for other alternatives.
They hope to be able to find a cryptocurrency that meets their environmental standards with regards to being eco-friendly.
Among the top choices for Tesla are Ethereum and Ripple.
Ethereum has planned to move toward a fully proof of share network instead of implementing a proof of work algorithm, which requires mining and computation in order to confirm transaction and mine new blocks on the network.
It is expected that this move will be finalized in a few months. According to the roadmap offered by the Ethereum foundation, the full transition to proof of share will take place by the end of 2021.
When this move finally takes place, the process of confirming transactions and creating new blocks on the network of Ethereum will become 99 percent more efficient than the previous proof of work version.
Another choice that Tesla is considering for their crypto payments is Ripple. As you know, all Ripple (XRP) coins have been already mined. So, there is no such thing as mining new coins and performing computations, which requires energy.
There is only the matter of confirming transactions, which takes place on the network of Ripple requiting quite a negligible amount of energy.
As to what will be the final choice of this visionary company for their crypto payment, we'll just have to wait and see. But, it seems that Bitcoin will not be that choice.