El Salvador Purchases Its First Bitcoin
El Salvador has purchased its first officially sanctioned Bitcoins as part of a move to make Bitcoin legal tender.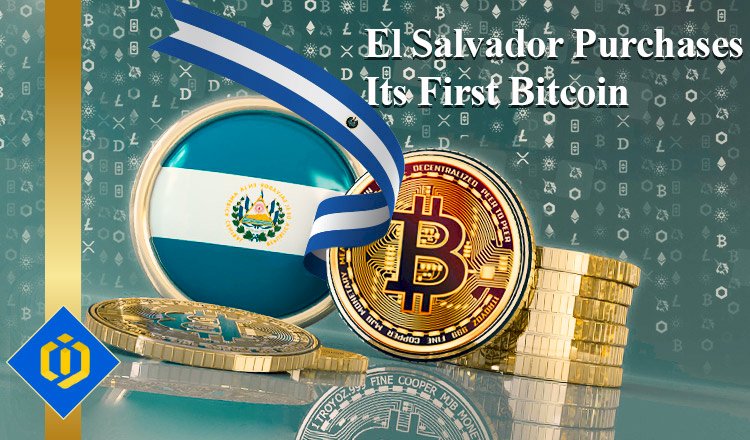 In recent months, El Salvador has become the center of attention in the crypto world as the first country to ever officially recognize a cryptocurrency, namely Bitcoin. The reason, as the government stated was that digital currencies could yield positive results for the economy of the country.
With regard to this recent announcement, the president of El Salvador, Nayib Bukele made yet another remarkable statement regarding the legitimization of cryptocurrencies in this Central American country. Bukele said that the first round of Bitcoins have been purchased.
In fact, according to this statement, 200 BTC were purchased. This move was made only days before the official enactment of a law that will make cryptocurrency a legal tender.
President Bukele, however, also mentioned that the brokers of the government will keep purchasing even more Bitcoins.
In this regard, it is worthy to mention that only a week prior to this step, the Congress of El Salvador passed a fund to purchase Bitcoin in the amount of 150 million dollars.
A lot of accommodations are being considered for the citizen of El Salvador to have the most straightforward and smooth experience as Bitcoin becomes a legal tender in this country.
For instance, 200 ATMs have been installed across this country, with the help of which people can cash out Bitcoin anytime they want.
The government is also trying to roll out an official crypto wallet, called Chivo. They also hope that Chivo will be accompanies with its own ATM system, allowing users to cash out crypto 24 hours a day without having to pay commissions.
There is a lot of hype around this move by El Salvador. The reactions and predictions are predominantly positive and hopeful.