$390 Million Binance Tokens Burned
In its 16th round of burning, Binance has burned more than $390 M worth of its tokens.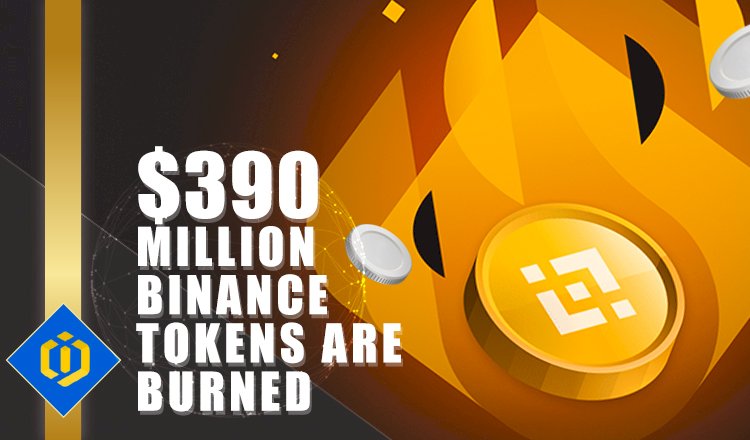 The well-known crypto exchange Binance has done another round of burning its tokens, Binance Coin, or BNB. This time, more than 390 million dollars' worth of these tokens have been burned.
As reported by Binance, it successfully destroyed 1,296,728 Binance tokens, with a value close to about 400 million dollars.
This exchange also reported that following this major burning event, an extra 5,163 tokens were also burned as part of their Pioneer Burn Program, which is an incentive program to help those who lost tokens in mistaken transactions.
In a tweet, Binance has announced
"In summary: 1,296,728 #BNB (390,855,150 USD) burned by @Binance.
The remaining 16m BNB unlocked, and moved to a team address, according to the schedule in the white paper. #Binance team has never used or sold a single team #BNB thus far, only burned them."
— CZ Binance (@cz_binance) July, 2021
These burning sessions are all part of this exchange's pledge to burn 20 percent of all its profits every quarter. Having burned close to 400 million dollars, suggests this prominent exchange has profited somewhere around 2 billion dollars in the second quarter of this year.
This is the second biggest Binance Coin burn in the history. The biggest one took place in March this year, with the value of the burned coins surpassing 600 million dollars.
In essence, companies burn their own coins and tokens in order to decrease their circulation in the market, thus making an attempt to increase its value through scarcity.
Even though, the latest burning by Binance was rather sizable and large, but it did not affect the market considerably. Having been affected by the crypto bear market, the price of Binance Coin is not doing so great these days.
But the bear market is not the only front with fire for this Hong Kong-based exchange. Binance is also fighting legal and regulatory battles originating in United Kingdom, Germany, and of course, their home country.
Additionally, some banks in the UK have banned their users from participating in any financial transaction involving Binance.
But like any other player in the market, Binance is doing all it can to push through this bear market. This time, with burning a large amount of its tokens.