Warner Music Group Partners with OpenSea
Warner Music Group partners with OpenSea to create more Web3 opportunities for artists. NFT trading volume plunges 98% from January despite rise in adoption. DeFi needs appropriate regulation...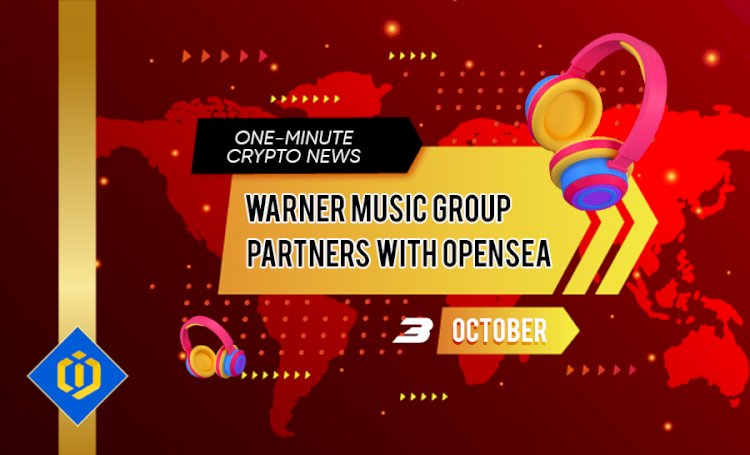 Ethereum Merge spikes block creation with a faster average block time.
Decentralized data in Web3 is the solution to Uber's problem with hackers.
California fraud cases highlight the need for a regulatory crackdown on crypto.
Warner Music Group partners with OpenSea to create more Web3 opportunities for artists
NFT trading volume plunges 98% from January despite rise in adoption
DeFi needs appropriate regulation before moving to retail, says US Federal Reserve Chair
45% of Ethereum validators are now complying with US sanctions
Anonymous hacker group makes numerous allegations against Yuga Labs and its Bored Ape Yacht Club
Korean authorities order freeze of $67M of Bitcoin tied to the founder of Terra LUNA