Iran: the Jewel in the Heart of the Middle East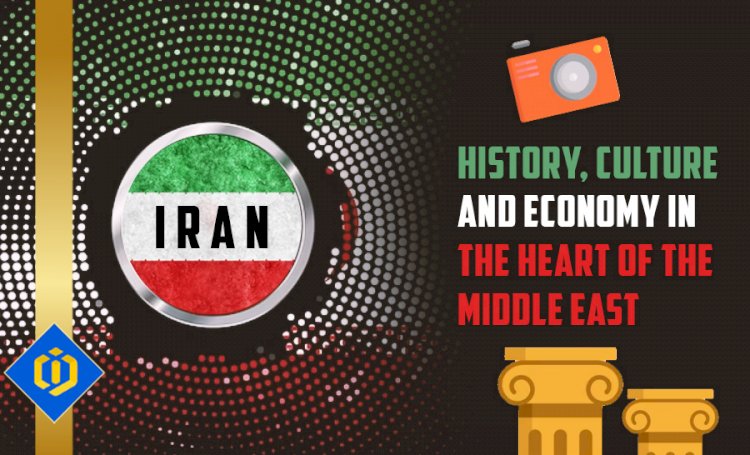 Iran is located in southwest Asia, between the Gulf of Oman and the Persian Gulf to the south and the Caspian Sea to the north. It shares borders with Iraq and Turkey to the west, Afghanistan and Pakistan to the east, and Armenia, Azerbaijan, and Turkmenistan to the north.
With a total land area of roughly 1 point 6 million square kilometers, Iran is the 18th-largest country in the world. One of the most populous nations in the Middle East, Iran has a population of over 83 million. Arabs, Kurds, Baloch, and Turkmen are among the numerous ethnic and linguistic minorities present, though the majority of the population is Iranian.
Persian, also called Farsi, is the national tongue of Iran. Iran's economy is diverse but heavily reliant on the energy industry. The nation is a significant producer of natural gas and oil, ranking among the top producers in the world. Iran is a significant producer of petroleum goods, such as gasoline and diesel.
Iran's agriculture sector is well-developed, and the country produces a lot of fruits, vegetables, livestock, and dairy products in addition to its energy industry. The nation also exports a sizable amount of non-oil goods, such as textiles, carpets, and handicrafts. A significant transit hub for trade between Europe, Asia, and the Middle East, Iran's location and access to local markets make it so.
The nation belongs to both OPEC and the ECO. Iran is a nation with a long history, a varied population, and a sizable economic potential. Iran is a significant player in the global economy, particularly in the energy sector, due to its advantageous location and proximity to regional markets.
Iran has a strong economy but has recently been faced with obstacles like international sanctions and a difficult economic environment. Despite this, Iran is still a significant player in the region.
Author: Pooyan Ghamari, Swiss Economist

LinkedIn

Instagram

Twitter

YouTube