Send Crypto Like a Pro with Counos Web Wallet
The new version of Counos Web Wallet has been released. Other than more coins and tokens, this version gives users the power and privacy they deserve.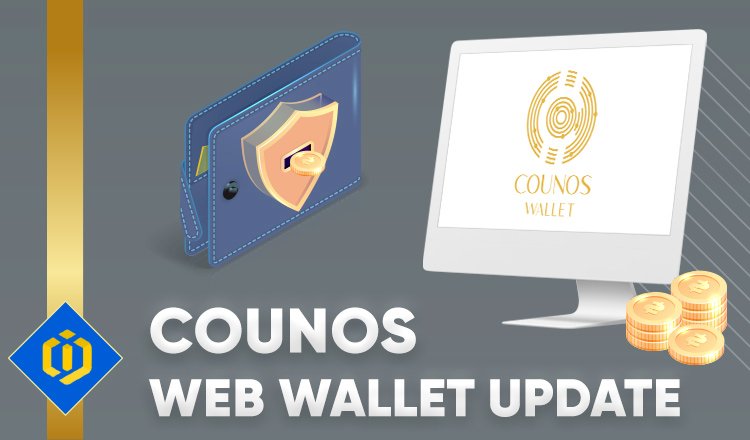 Counos Web Wallet is an online, web-based wallet that allows users to send, receive, and also store a wide variety of cryptocurrencies and tokens.
This online wallet is completely decentralized. Therefore, all the private keys are only held by the users themselves, since no information will be stored anywhere online and on any servers.
The fully decentralized Counos Web Wallet gives full power, authority, and privacy to users, so that they can manage their digital currencies in the best and easiest way possible.
And now, with the latest update of the web wallet, there are even more advantages for users.
Many More Coins and Tokens Have Been Added
Counos Web Wallet already supported most major cryptocurrencies including Counos X (CCXX), Counos Coin (CCA), Bitcoin (BTC), Litecoin (LTC), and Dash.
And now, in the latest update of this online wallet, even more coins and tokens have been added.
This includes Ethereum and all the major tokens based on the network of Ethereum. These tokens are all designed and developed according to the ERC20 (ETH) standard.
Additionally, Binance and all of the major tokens related to this coin have also been added to Counos Web Wallet. There are the tokens that have been developed based on the BEP20 (Binance) standard.
Send Professionally with Counos Web Wallet
But, offering users a wide range of supported digital currencies, both coins and tokens, is just the first step.
The more significant improvement that has been introduced in this version of the web wallet, is the way users can send Ethereum and its tokens, and Binance and its tokens.
Adjusting Gas limit, Gas price, and Nonce
In this new version of the Counos Web Wallet, users are able to change gas limit, gas price, and nonce manually.
But there are also default amounts for users who do not wish to change them.
Being able to manually change these amounts means that users are in full control of how they want their transaction to be send. They fully control the transaction.
As you may know, the concepts of Gas Limit, Gas Price, and Nonce are all related to the mechanisms of Blockchain transactions.
For instance, Gas Limit refers to the highest amount of energy (or so-to-speak gas) that user is willing to spend on a certain and particular transaction. As a result, when the Gas Limit is set to be higher, then more work must be done in order for a transaction to be executed using Ethereum or other networks.
So controlling these amounts offers users some advantages. For instance, being able to control Nonce, gives the user the ability to cancel a transaction.
User in the Control Seat
As mentioned above, Counos Web Wallet supports an extensive variety of coins and tokens. But what is more important is the fact that this wallet is fully decentralized, which means full privacy and security for users.
Now that users are able to control transaction variables, such as Gas Limit, Gas Price, and Nonce, full control and power has also been given to users themselves.
Source: Counos