Good News for iPhone Users!
Counos Mobile Wallet has released a new version for iOS devices. Now, iPhone users can enjoy many amazing new features of this wallet.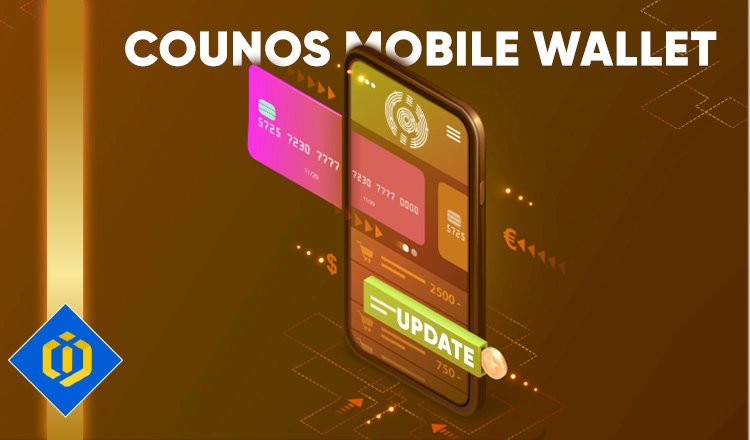 The new and latest version of the Counos Mobile Wallet, version 1.9.50 has been released for iOS devices.
This latest update offers a comprehensive and extensive wallet for users to send, receive, and store a wide variety of major cryptocurrencies and stablecoins.
You can download this crypto wallet for your device from this link.
Now, let's take a look at what the latest version of this wallet has to offer.
Email Transactions
With Counos Mobile Wallet, you can send cryptocurrencies to people's email addresses.
This feature enables users to send crypto to anyone simply with their email address.
To do this you enter the email address and send the transaction. If the recipient already has this wallet, then they will receive the transaction normally.
If the recipient does not have this wallet, they can use the email address to create an account on Counos for the wallet, and then they will receive their cryptocurrency and use them.
Invoice Payment
In the latest update, you can send an invoice to someone's email address and they can make the payment to you easily and quickly.
With the help of this feature, you set the exact amount of crypto you want to receive and enter the email of the party that needs to make the payment.
Then you send the invoice to them. The invoice is sent in the form of an email containing the exact amount and your wallet address also in the form of a QR code, which the other party can quickly scan and send the amount to you.
Send invoices to other people and receive crypto payments fast and easy.
PIN Code
One of the most important security features of this wallet is the PIN code feature. This security measure enables users to encrypt and secure all their private keys.
The PIN codes that users pick are not stored on any servers. Users are completely responsible for keeping and storing their PIN code safely, since the PIN code is not recoverable.
Users will have to enter their PIN codes to decrypt their private keys and access their wallets. This way ultimate privacy and security is given to users.
Countless More Tokens and Coins Supported
In this new version of the Counos Mobile Wallet, countless number of coins and tokens have been added, so that users won't have to use any other wallet for their crypto needs. This way, with the help of Counos Wallet, you can store, receive, and send any coin or token you want.
Among the coins and tokens added are Counos H, Counos Bit, Xbit Coin, Ripple, and so many others.
All major Ethereum tokens are supported by this crypto wallet. Users can now use this wallet for all of the most important ERC20 tokens and enjoy their advantages.
Among the Ethereum tokens that are supported by this wallet we can refer to: Chainlink, Uniswap, SushiToken (SUSHI), Graph (GRT), and Maker (MKR).
Additionally, all the major tokens based on the TRC20 standard or otherwise known as Tron tokens are also supported.
Among the most important Tron tokens supported by this wallet we can refer to: WINK and even more importantly USDT Tron.
USDT Tron is the Tether implemented on the Tron Blockchain network. Perhaps the most important advantage of USDT Tron compared to USDT Ethereum are the less amount of fees.
A Wallet for All Your Needs
The latest version of the Counos Mobile Wallet has so many general improvements and changes.
Other than the previously mentioned PIN code feature, the general safety and security of the wallet has increased greatly, making it a really safe choice for storing cryptos and making transactions.
Additionally, the login, speed, and the overall operation of the wallet have become so much smoother, making Counos Wallet a comprehensive wallet answering all the user's needs.
Source: Counos