Brave Browser Now Supports .Crypto Website Domains
Brave Browser becomes the first browser to support new website domain .crypto, which is being promoted to be used for cryptocurrency websites.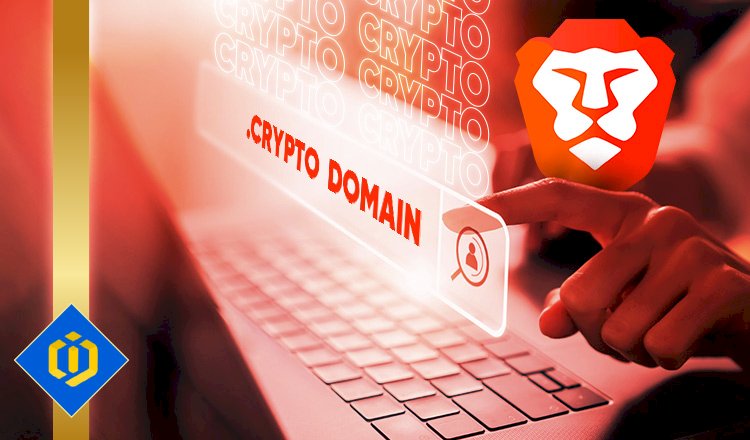 Unlike conventional domains, which are stored on behalf of users by custodians such as Google Domains, .Crypto wallets are where crypto domains are held.
The most popular privacy-focused browser Unstoppable Domains, a Blockchain domain name provider, has added support for decentralized domains to Brave, the first browser to do so.
Brave recently revealed that its browser now has native support for the crypto domain name business, enabling users to access ".crypto" domains from their desktop or Android apps.
Unstoppable Domains' latest feature gives users access to 30,000 decentralized websites and over 700,000 Blockchain domain names. The Brave browser now supports a decentralized network that does not rely on the conventional Domain Name System, which has been linked to privacy concerns as well as other threats such as hijacking, denial-of-service attacks, and phishing attacks.
According to a Brave official, the latest browser integration resolves Unstoppable Domains using Cloudflare's DNS over HTTPS system by default. According to Brave co-founder and chief technical officer Brian Bondy, the integration can also be configured to address over the Ethereum Blockchain in the Brave settings. He explained that there is an additional setting called Ethereum that can only be changed from the settings shown below. When this is activated, the page will be resolved directly on the Ethereum Blockchain, and the IPFS CID will be generated.
Unlike conventional domains, which are stored on behalf of users by custodians such as GoDaddy or Google Domains, .crypto domains are held in digital wallets. When a user declares a Blockchain domain, it is created as a nonfungible token (NFT) on the Ethereum Blockchain, giving them complete ownership and control. These domains may also refer to content hosted on the InterPlanetary File System or cryptocurrency addresses, making it easier to send and receive cryptocurrency on wallets and exchanges including Coinbase.
Bondy said that Unstoppable Domains are a perfect match for us because it allows our users to access the decentralized network by visiting any.crypto domain name. The possibilities for Brave users are endless, from registering.crypto domains to hosting an NFT art gallery to sending and receiving crypto.
Unstoppable Domains co-founder and CEO Matthew Gould stated that they see Web3 as the internet's future, in which everyone owns and controls their own content. He added Brave's integration with Unstoppable Domains means quick access to the open internet without the hassle of browser extensions or custom DNS settings.
According to the reports, due to Cloudflare's integration, crypto domains have been available on significant mainstream browsers recently.