Global Payment Solutions - Stablecoin Exchange
M.Credit decentralized fiat exchange provides exchange of Stablecoins for fiat money in any country of the world | Invoice Payments | Buying USDT | Business Consulting | E Commerce Consulting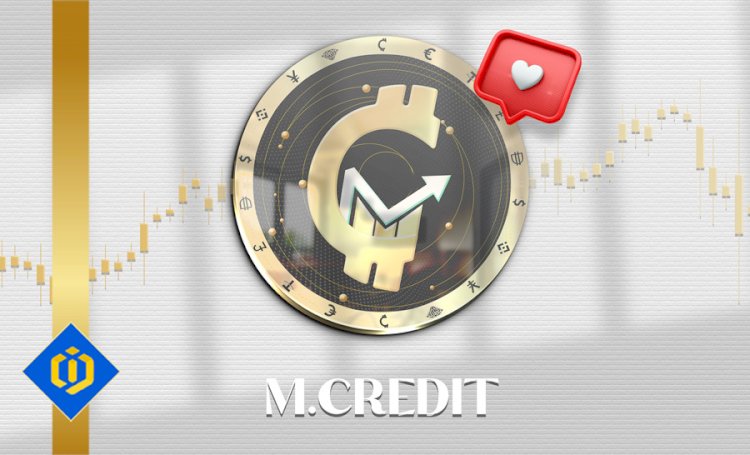 Exchange of Stablecoins for fiat money: US dollars, Euros, Swiss Franc, Turkish Lira, etc.
In today's crypto world, there are so many different trading platform offering services. But there is one platform that offers a service, among many other services, that is particularly of interest to many users. This exchange is the M.Credit Fiat Exchange which is actually a decentralized exchange. And the specific service we want to discuss first is the exchange of fiat money with Stablecoins, and of course Stablecoins exchange with fiat money. And the reason we believe this particular service is crucially important has to do with the economic climate of many countries around the world. Of course, in many countries their fiat money might not be performing up to international standards or other economic yardsticks that measure such performance. As a result, the people would normally turn toward other fiat currencies to keep their money safe from the turbulences of inflation and deflation and other economic pitfalls and crises. Such a case has been witnessed many times in various countries where people rush to get rid of their fiat money to get their hands on another fiat money. A process that can be extremely arduous if not impossible altogether. However, with M.Credit you can get the best Stablecoins directly with your fiat money. The process involves the user sending their chosen fiat currency in the form of a bank transaction or if possible even in-person delivery. Then they choose the Stablecoin they want to purchase with their fiat money, for example maybe they want to buy USDT for CAD, and then they will receive the proportional amount of USDT in the wallet address they have provided. Of course you can purchase other Stablecoins with other fiat currencies. For this purpose, you only need to go through the Stablecoins list and choose whether you want to buy Counos U (CCU) or USDT for British Pound/GBP. As you can see, M.Credit has paved the way for its users to have the unprecedented chance to turn their fiat currency into Stablecoins and benefit from this Tether exchange and also other Stablecoins. Of course it wouldn't the perfect exchange operation if the other way around didn't exist, which of course it does. It means that if and when users decide to sell their Stablecoins they can get fiat money in exchange for it. And of course they can choose the fiat currency in this case and receive their proceedings from the sale of the Stablecoins in the form of a bank transfer. For instance, they can exchange CCU Stablecoin to Euro or Tether to British Pound.
So that is the prime service that has been prepared for all users at M.Credit decentralized exchange no matter what nationality. What this truly means is that the range of this specific service is so wide and extensive that it can cover all the Stablecoin exchange needs of users. Because as it was mentioned it covers a list of Stablecoins and more importantly in this case it also covers a list of fiat currencies, so imagine you want to buy USDT for CAD, that is of course also possible with this decentralized trading platform. The matter of high variety in terms of the currencies that are available to users becomes doubly more prominent and important when it comes to the sale of Stablecoins. Because at that point it is really important for users what fiat currency they can receive. By offering a wide selection of fiat currencies as well, M.Credit has made sure that users' needs are met and satisfied if and when they choose to exchange USDT Stablecoin to US dollar or exchange USDT Stablecoin to Swiss Franc or even if they want to exchange CCU Stablecoin to Turkish lira. However, there are of course a wide variety of other services that are offered by this trading website that is also decentralized, services including PayPal payments, which is very useful for a large array of users who do not have access to PayPal tin their country for any number of reasons, and also sending and receiving fiat currencies to anywhere in the world with an added feature of in-person reception of fiat currency and also in-person delivery of fiat currency if the conditions and the situation permit it of course. But there is one more service that is in particular intriguing, and that is Invoice Payments. As the name suggest, with the help of this service, users will be able to take care of their online invoices easily, even if they do not have access to any internationally accepted payment methods, such as credit cards or foreign bank accounts. In this way, you just provide the invoice to M.Credit and then make the payment with your own fiat money in the form of a simple bank transfer and then M.Credit will in turn make that online payment for you and clear you invoice. This way you can purchase anything you want from international websites and also be able to pay for all sorts of subscriptions and such without being worried at all about how you will make the final payment without credits cards or other payment options.