Miners Have Gained $600 Million in Bitcoin
Bitcoin miners have been able to accumulate a huge sum of money in the past six months. In this article we will take a look at this and analyze the implications.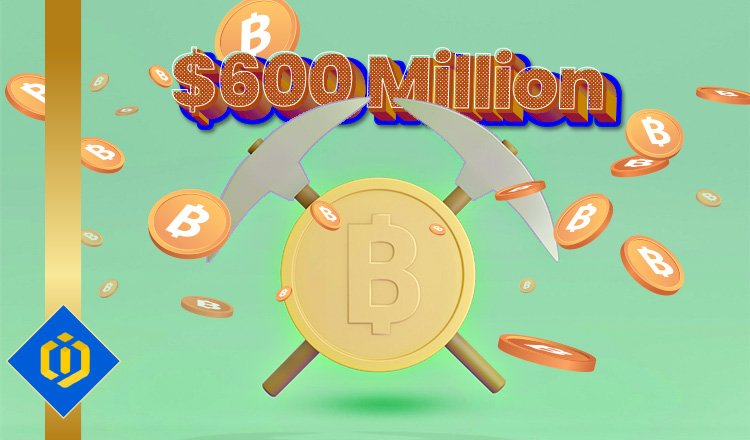 The year 2021 was the year with one of the biggest drops in the difficulty of mining for the network of Bitcoin. Lower levels of mining difficulty means more rewards for miners.
This, among many other reasons, is why Bitcoin miners have been able to accumulate more than 600 million dollars' worth of Bitcoin since February this year.
The hash rate, or the network difficulty, of the Bitcoin network is beginning to pick up again. At the same time, miners seem unwilling to sell off their coins despite this steady increase in the hash rate of the network.
The report regarding the amount of rewards accumulated by miners came out recently. In this report, a number of wallets associated with Bitcoin miners were monitored. As the analysis showed, since February 2021, an amount equal to 14,000 Bitcoins, which would approximately be 600 million US dollars.
This rather sizable amount obtained by the miners of Bitcoin happened so in only about six months, which would be described as amazing by any crypto user.
But as was mentioned earlier in this article, as the Bitcoin goes on the bull run, the miners seem to be reluctant to lay off some of their coins. This trends is not only taking place this year, when in fact, it was also seen during the previous year.
During this year, the hash rate of the network fell by more than 50 percent, which was the second biggest decrease in the network difficulty of Bitcoin. Ever since then, this amount has gained a lot to get closer to its all-time high.
The network difficulty is currently sitting at 137 exahashes, which is still 37 percent less than what the all-time high amount of Bitcoin's network difficulty was at 184 exahashes.
The price of Bitcoin is currently going through some ups and downs. So, making speculations at this point with regard to whether miners would be willing to less off their coins or not would be premature.