Coinbase to Offer Full Service in Netherlands
Coinbase has received approval to offer its full suite of retail and institutional crypto products in the Netherlands. Dogecoin is already on track to ditch proof-of-work. Bitcoin fear...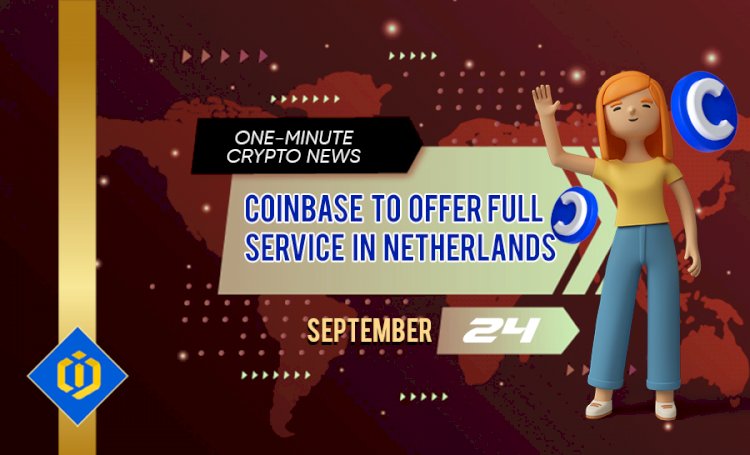 IRS to summon users who don't report and pay tax on crypto transactions. "Coin Telegraph"
The federal police of Brazil executed more than 100 court orders directed at six crypto exchanges and four forex operators. "Bitcoin News"
The software development subsidiary of Microsoft, Github has partially unbanned the Tornado Cash repositories. "Bitcoin News"
Bitcoin fear and greed index is 24 – extreme fear in the market.
Coinbase has received approval to offer its full suite of retail and institutional crypto products in the Netherlands. "Bitcoin News"
A new bill in the UK will make it easier and quicker for law enforcement agencies to seize, freeze, and recover crypto assets. "Bitcoin News"
Government officials from Ankara and Moscow reportedly discuss creating a Turkish-Russian payment system. "Bitcoin News"
Dogecoin is already on track to ditch proof-of-work. "U Today"