Blockchain and Cryptocurrency Regulations in Developed Countries with the Largest Crypto Markets
On January 23, 2019, a committee in the parliament of Italy proposed an amendment for the Blockchain industry which is basically Italy's first step toward regulating the cryptocurrency industry...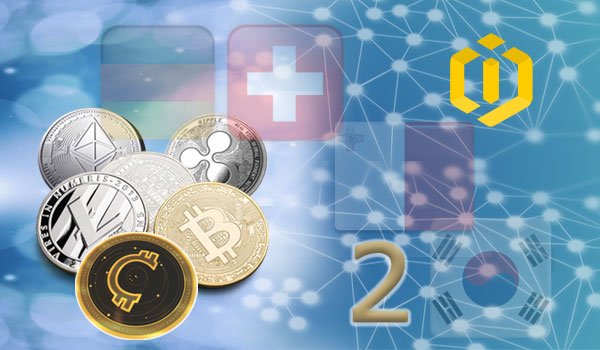 Blockchain and Cryptocurrency Regulations in Developed Countries with the Largest Crypto Markets
Germany; Cryptocurrencies as Private Money

Although cryptocurrencies are not legal in Germany since 2013, they have been proposed as private money by the Ministry of Finance. As a result of this approach, any profit gained through trading or mining cryptocurrencies will be under the laws of ownership of income gained through asset. Also, with respect to Germany's income tax laws, in case assets (here, cryptocurrencies) are kept by the holder for longer than one year, they will be exempt from tax. Reports indicate that cryptocurrencies are very popular among the youth in Germany. According to a survey that was conducted in November of last year, more than 25 percent of German youth between the ages of 18 to 29 showed interest in buying cryptocurrencies. As such, Germany's government agency called the Federal Financial Supervisory Authority (BaFin) had a rather aggressive view toward ICOs, and has warned private investors to avoid them! Also, this agency asked for cross-border regulations on this field.

Switzerland; Cryptocurrencies as a Type of Property

Switzerland has become famous for its friendly approach toward cryptocurrencies. Recently, a Bitcoin wallet named Xapo announced that due to lack of transparency in the field of encryption and cryptocurrencies in China, it would transfer its key activities and businesses from Hong Kong to Switzerland. Cryptocurrencies are considered to be properties in Switzerland, and according to the report published by the federal council in 2014, the government of Switzerland defines cryptocurrencies as such:
"cryptocurrencies are digital assets that represent value and can be traded on the internet, but nowhere is it considered to be legal money."
South Korea; No Clear Definition in This Field

Ever since investors rushed to the crypto industry in 2017, South Korea has been a pioneer in this industry. Especially, in July 2017, the local crypto exchange market of this country was processing more than 14 percent of the global cryptocurrency trades, and was in third place after the U.S. and Japan; however, after a short while a harsh ban was imposed on ICOs by the legislators of this country, a prohibition that was lifted after a while in May 2018. In these conditions, South Korea gained a lot of attention in the field of financial technologies, and soon became a center of the Blockchain technology in the world. Near the end of December 2018, the local legislators of South Korea proposed six legislating bills in the crypto industry, which were especially proposed in order to provide more security for private investors and deal with the lack of a comprehensive definition for cryptocurrencies, and also legislating their trades in the current regulation.
Malta; Cryptocurrencies as Digital Means for Trades, and Unit for Calculating and Storing Value

In Malta, which is known as the Blockchain island, the existence of a positive attitude toward developing the space for encryption and cryptocurrencies has led to large foreign exchanges such as OKex, Binance, and BitBay to all have an active office in this region. In last year's July, the local parliament of Malta passed three bills about the Distributed Ledger Technology (DLT) and proposed them as laws. These three bills are:
The law of digital innovation license; the law of license of organizing and service providing technology; and the law of virtual financial assets.
Silvio Schembri, the minister for financial services (innovation and a digital economy committee of the office of Maltese prime minister) in a series of tweets stated that this country has turned into the first jurisdiction n in the world that provides legal assurance for the crypto space and cryptocurrencies. According to the laws of digital financial assets, cryptocurrencies are defined as official virtual financial assets (VFA). This name was probably used to prevent the possible problems related to the name of the cryptocurrency. For example, ICOs are called VFA initial offerings, while cryptocurrency exchanges are also known as VFA exchanges. The word VFA could also refer to any registered digital mean that is used as a digital mean for trade, or a unit for calculating and storing value; while cryptocurrency is not recognized as a financial tool and digital token. The use of virtual tokens is only allowed in the DLT platforms that are issued in them while extending assets directly will only be available by the issuer of the distributed ledger technology asset, and only on such platforms. (part 2)