A Revolution in People's Future Digital World by Cryptocurrency
Everyday digital appliances have accelerated the working process for those who are interested in doing many tasks with the shortest time possible. Fortunately, the digital world has never stopped...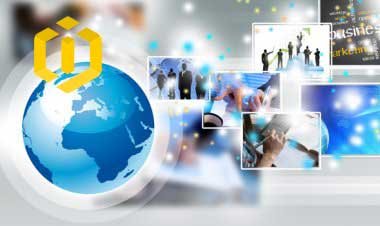 A Revolution in People's Future Digital World by Cryptocurrency
Everyday digital appliances have accelerated the working process for those who are interested in doing many tasks with the shortest time possible. Fortunately, the digital world has never stopped its progress since the time of its first steps in introducing itself as a replacement of the traditional world. In this highly-competitive world wherein all people are enthusiastically seeking for higher social and economic status, the digital programs and devices should fulfill all essentials necessary to meet the needs of these avid people, and it is obvious that it cannot be circumscribed to either software or hardware.
Digital media can be considered as a subtype of numerous branches gradually formed during recent few decades. It has experienced the same development as other areas of the digital world; although, 2018 was a period of the worst difficulties and the best improvements simultaneously for the content makers in this field.
There are many options from publishing something on a website to uploading music to a platform in this digital era; however, these kinds of platforms are the major source of challenge for the content creators. Nowadays, it seems usual to have an amount of money as a commission for online stores and sellers; Amazon is an example which earns about 65% of its royalties from e-books sale. The platforms can't handle it fairly, and it is the beginning of the story.
The other weak point is that the content makers have to be very patient in getting their money because it takes a dramatically long time to pay it back to them. Besides, it will not be the total price the creator gets, and some shares are allocated to the intermediaries, too. So the problem of time and quantity are two major obstacles they face.
1. Blockchain as a solution to reach permanent comfort

This technology has often been applied in various fields; although, it is highly known in cryptocurrency transactions because of its potential to remove any third party and making the transaction process clearer and easier to trace. The other efficient advantages inherent in Blockchain are now more familiar, so the same benefit observed in virtual currency transfers can successfully been employed in the digital media, as it is being used now. The direct outcome of applying Blockchain would be assurance regarding a fair share for every party involved in a digital activity.
1.2. Time-saving
Due to keeping list of data which show transactions and transfers, the payment will enjoy the qualities of immediacy and consistency. So the problem of delay in paying the creator share will be removed; since transfer itself will be done in a few seconds and the change-to-fiat-money process will be handled in a few days while it took months before.
1.3. Intermediary removal
The other challenge was the presence of intermediaries and, again, the magic wand offered by Blockchain is "smart contract" which luckily can satisfy stakeholders regarding being paid without the intrusion of any third party.
1.4. Lucidity in time and place
Thanks to Blockchain, creators feel more secure, because they can see the exact place and time each transaction occurs. It may be followed by another advantage resulting from being open source. This feature makes possible the creation of applications with the ability to give users instant after-purchase share revenue to the writers. The amount of share would be agreed on at the time of content publication or later on.
ALAX, a test predicted to be released in 2019, is a sample to assure us that our dreams come true. Among ALAX's expected characteristics are game distribution while there is the feasibility of developer account availability. The result is some interesting, user-friendly features like uploading and updating the game, reaching statistics and revenues.
1.5. Efficient review system
Current platforms in media are not really updated, and there are usually fake reviews whose source platform is not certainly specified and diagnosing fake or real review is not easy at all. Using Blockchain technology, however, means investigating real buyers who have passed registration stage and it entails completion of a purchase. Therefore, both parties turn a profit from this real review.
1.6. Authenticity
Digital fingerprinting and giving digital identity to people play the role of a guard around what you have as content. Hence, by using this capability, there will be no risk of change in content anymore. Consequently, the chance of having the original source as far as it is on the internet will be very high and in case of any alteration, the creator's modification will be expected.
1.7. Increasing popularity
The vogue and need to appropriately apply Blockchain technology in digital media have been understood by some pioneer singers, lyric writers and musicians too. Fortunately, Blockchain components are at hand for the individuals actively participating in media use. One of those forerunners is Look at Songwriter Bjork who, besides using Blockchain technology, makes customers happy by an Audiocoin. It should be mentioned that the list of artists decided to add Blockchain in their artistic career includes the names such as Matt Sorum, Mariah Carey, Lana Del Rey and so on.
Generally, it seems that the best time to apply such a profitable technology is now. The prove of this necessity is laws supporting a fair share of the parties; Major Musical Acts are some cases in point.
In spite of all the strong points mentioned about Blockchain, exaggeration is not rational; since media industry, we are seeking has its own Achilles heel; namely, renovation. In case of a full adaptation in digital media, it will result in some revolutionary changes in Blockchain to manage it better. Despite all merits and demerits of Blockchain technology, using it innovatively in modern areas of the digital world will certainly protect the users' interests while help them have more conscious selections and decisions in this limitless digital globe.