After Bitcoin, Netflix Is Now Making a Documentary about Altcoin
Cryptocurrencies are a new phenomenon in today's modern world. A phenomenon whose advent is owed to technologic and communicative developments. Without new...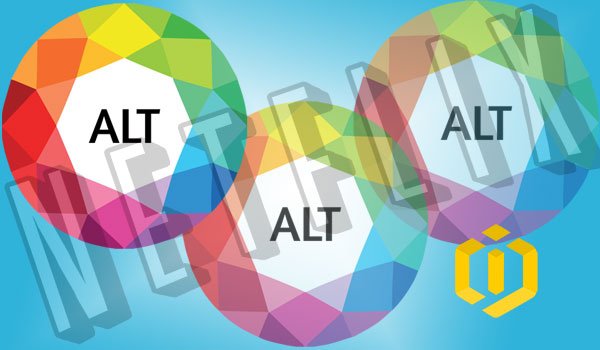 After Bitcoin, Netflix Is Now Making a Documentary about Altcoin
Cryptocurrencies are a new phenomenon in today's modern world. A phenomenon whose advent is owed to technologic and communicative developments. Without new technologies, there would have not been anything known as Blockchain and cryptocurrency. However, what caused the quick growth and popularity of this emerging field is the presence of communicative infrastructures; a phenomenon called the internet, virtual networks, and the mass media. It is clear that from either positive or negative standpoint, Blockchain and cryptocurrencies' passing from communicative devices' filter has led to their present status. The power of mass media and most recently cyberspace can lead to its successful widespread prevalence in the society or its disappearance; cryptocurrency is not an exception though; since there has recently been said that Netflix company is engaged in making a documentary about Altcoin. This company which began its activities in 1998 by mailing DVDs, is now the biggest producer of TV series, providing services in 190 countries around the world.
Filming Altcoin Documentary

Cryptocurrency industry is something beyond Bitcoin, Ripple, Litecoin, Ethereum, and Dogecoin. Today there are thousands of thousands of alternative plans, although all of them are not applicable for the long term, Netflix's entry to this area is questionable. This huge company is seemingly shooting market altcoin documentary. Reaching a considerable development can complement existing documentaries of the market.
A Strange Combination of Netflix and Bitcoin

No one can reproach Netflix because of the steady growth in its production. This popular global service has financed TV series, stand-up comedy shows, documentaries, and even anime series, in recent years. The first documentary made by Netflix was about Bitcoin which was released in 2016 and attempted to introduce this cryptocurrency by the people who have played a significant role in Blockchain and Bitcoin technology growth and spread. When released, most of the cryptocurrency fans got suspicious about it; although there is no surprise that Bitcoin has not received acceptable feedback in documentaries and TV plays since it seems that many of productions have concentrated on negative aspects of cryptocurrencies. For instance, in a documentary about Bitcoin, a Chinese woman tried to circumvent China's sanctions on Bitcoin and live without any cash for 21 days. Some believed that this documentary's purpose was advertising Bitcoin, but some others claimed that in spite of stated limitations in Bitcoin transaction, its advertising goal has not been realized and its drawbacks have been shown more.
Of course, Netflix documentary about Bitcoin under the name of "Banking in Bitcoin" has received positive opinions.
Speculations about Altcoin Documentary

Although there might be some hidden information in the productions, Netflix has attempted to tell a small part of the story. Through being unknown and ambiguous so far, there have been some of its parts in Reddit. No one knows which cryptocurrencies have been selected or how the selection process was; however, considering the great number of Altcoins, there is much content expected to be covered. Altcoin industry is continuously changing and today related projects may be unrelated six months later. Therefore making such a documentary will create numerous challenges for Netflix. Some Reddit users claim that this documentary will be aired on the video streaming service in 2020. It is clear that taking such a project, Netflix has a long way to go. Some believe too that not only we do not face a 90-t0-120-minute documentary, but it will be an eight-part TV series. There are so many details and hunches for predicting future unless the company itself rejects one of them.
Netflix's Effect on the Future and Perspective of Altcoin and Other Cryptocurrencies

Movies and media can have a wonderful effect on the development process and popularity of a plan or program, either positive through serious support or negative through obstructing it. Considering the fact that all altcoins experienced the downward trend of losing their value, timing this documentary can be appropriate and help them choose a better way for the altcoins. There are many investors and stockholder in this field which will be damaged in case this documentary makes a mistake. For the users of Reddit, it is exactly what they predict and expects it take place; it can ostensibly be seen in the views and comments given to this documentary named "Shitcoins"; all depend on the step Netflix will take. Through airing this documentary, it will be determined if there has been a positive step to help altcoins or it has been just a coup de grace.