Counos Gets Listed in IDAX
Counos Coin Joins IDAX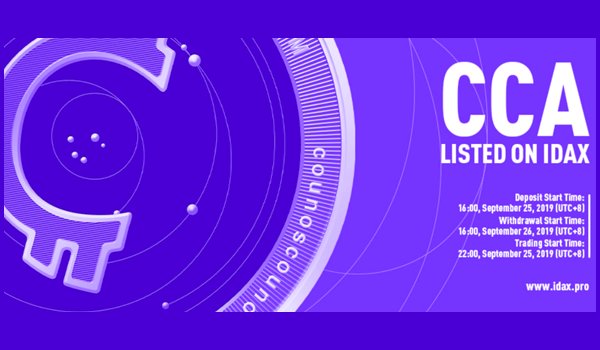 Counos Coin; a Cryptocurrency to Develop Economy and Communication

Counos Coin is among those cryptocurrencies that has entered the market with the aim of developing the standards in the world of financial transactions and international payments, and during the time of its presence, it has experienced a good growth and success. The average time of computation for each new block in Counos Coin is 10 minutes. With the help of these cryptocurrencies, users from all over the world can purchase gold and engage in trades and transactions with them. If Counos Coin, which is one of the products of Counos Platform, continues its growth in the crypto market, it will turn into a serious alternative to compete with conventional methods of payment and financial transactions in platforms such as Western Union and PayPal. Cryptocurrencies that work in decentralized platforms like Counos, eliminate a lot of the limitations of the current financial communication systems and are indicative of a new world in which there is no sign of blocking international accounts, blocking money, and such problems. This feature, in addition to the limited number of Counos Coins available in the world greatly decreases the worries about the occurrence of inflation in using of these cryptocurrencies.
IDAX is an international digital assets exchange and is considered a platform for trading cryptocurrencies. The aim and purpose of this platform is providing an infrastructure through which transaction and trading services can be offered easily, and users can experience the utmost satisfaction in said process. This global and international exchange, finally announced in September 2019 that Counos Coin will be loaded in order to be offered at IDAX.
As Counos Coin is added to the IDAX cryptocurrency, users will be able to trade Counos Coin with Bitcoin or U.S. dollar. From September 25, 2019, these trades will become possible. IDAX is among the important and reputable exchanges in the world of cryptocurrencies, and as Counos Coin enters this exchange, another step will be taken with respect to the consistency and growth of the crypto market.
Counos Coin Steps Inside the Path of Growth
As it was mentioned before, Counos Coin and in general the Counos Platform has been able to gain a lot of growth during the time of its presence in the world of cryptocurrencies. As such, its presence in IDAX should be considered as another positive sign. Since its being present and offered on the infrastructure of a well-known and reputable exchange can help Counos Coin and its trades to become more well-known. It is not only because of the security and technical standards of Counos Coin that it has gained this importance but also the added value it offers users makes it reliable. This added value is transferred to users via price stability policies. This feature, i.e., the lack of inflation and the presence of stability in the price of Counos Coin makes it into a serious rival for actual currencies.
How Is the Outlook of Counos Coin in IDAX?
IDAX cryptocurrency started its activity in 2017, and during this time it has been able to turn into a safe place for users from all across the world who want to trade and use communication services in the world of cryptocurrencies. The cooperation between Counos and IDAX can put two important players in the world of cryptocurrencies next to each other and offer a powerful team to provide proper services to users. It seems that everything is ready for taking a successful step. Will it be this way?