Blockchain, A Big Reformation from South Korea to IBM in Food Industry
We've faced the increase of food industry companies in 2018 which employed Blockchain technology to improve their performance. Some technology experts believe that Blockchain technology...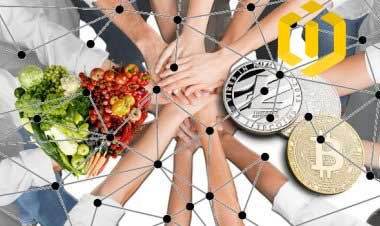 Blockchain, A Big Reformation from South Korea to IBM in Food Industry
We've faced the increase of food industry companies in 2018 which employed Blockchain technology to improve their performance. Some technology experts believe that Blockchain technology can make a revolution in the food industry through increasing efficiency, transparency and cooperation improvement. This reformation can dramatically change everything from following food quality to improving international food trade. Many food-related companies are currently in the testing stage, but some others have included Blockchain technology in their industry.
The blockchain is becoming a part of the food industry, but many problems cannot be solved through it. Although Blockchain provides immutable and trustless food data, it is not the same as not trusting in Blockchain-based industries. Similarly, some international food industries such as Carrefour apply solutions like IBM Food Trust which does not use the basic conventional concept of Blockchain.

What is IBM Food Trust?

IBM Food Trust would provide necessary transparency in all stages of food production from the farmer to the distributor and consumer. It improves all the steps of the food production cycle, and it is founded on transparency and trust. All those who are in this cycle including farmers and consumers are in the flow of food production and can gain access to this database. They can see the immediate stage of the foods, and the exact time they will be in the market.

Tracking and transparency

Blockchain technology is most often used to track food industry. Therefore, customers can make sure about the production process and product authenticity. Auchan international company has recently announced that it will apply Blockchain technology in five countries it has a branch in (France, Italy, Senegal, Spain, and Portugal) to track food products. This part of the news was announced after a similar successful project in Vietnam. Six thousand companies took Blockchain technology to track their products in 18 months there.
Auchan system is based on recording each product information at every stage of its production. For instance, when a carrot is taken out from the soil and being transferred to the factory, this information is recorded in food Blockchain. Hence, the information cannot be manipulated, and in each stage, you can definitely know at which part of production cycle the product is; besides the fact that all are responsible about the information they have entered.
The people are now pessimistic about the food industry and prefer to use nutrients more assurance regarding their authenticity and quality. Blockchain technology can remove this problem. In a research carried out in September in the state of Virginia by Food Marketing Institute, it was revealed that 75% of the buyers prefer using a brand offering more elaborate information about its products.
International Carrefour Company has announced in November that it will apply IBM Food Trust to track chickens distributed in Spain, while Gustav Gerig AG, Switzerland told that it is going to use Ethereum Blockchain to track tuna. Simultaneously South Korean government announced that it will apply it to track beef from January. Moreover, Sweetgreen salad chain restaurants have informed about $200 million increase of their investment on developing Blockchain-based tracking system.
This news in less than a month shows that how this technology is developing the food industry to see more transparency in this area. Some companies and authorities announced before November that they would use Blockchain to track their products in the current year. These companies are Albert Heijn, Netherland's largest chain market, Australian government, United Kingdom Food Standards agency, Daily farmers of America and Chinese JD.com chain company. The issue of tracking food is one major reason that food-dependent companies use this technology; hence some NGOs like Oxfam use it to track rice distribution around Cambodia.
Exchange and loyalty

Blockchain has a minor role in other related fields to the food industry. Four most important companies in agriculture, Archer Daniels Midland Co, Bunge Ltd, Cargill Inc, and Louis Dreyfus Co have started cooperation since October of this year. They will use Blockchain technology to automate grain trade process. As stated in the reports, removing inefficiency leads to the decrease of document-processing time of the trading process and it results in shortening and optimizing trade cycle.

What does being "trustless" mean in Blockchain technology

The word "trustless" does not mean that Blockchain annihilates trust from the system, it just minimizes the need "to be trusted in". Through distributing trust among different users, Blockchain gets the users involved in an economic game which follows the rules. The statistics can be delusive; the only way to get fully assured about total trueness of entered information (for example about being organic a chicken) is the existence of a supervising system. Big companies like Walmart, Carrefour, and Auchan have been working in this industry for many years; therefore, they cooperate with the people and organizations between whom there is reciprocal trust. Although Blockchain is able to almost fully guarantee that for instance an organic chicken really acts organically, it doesn't prove its total faultlessness.
If Blockchain cannot guarantee the correctness of primary entered information to the system, it can avoid any erroneous change of information in the next stages. For example, it can prevent adding non-organic ingredients to the chicken in the next stages. In a study carried out by the UK-based National Farmers Union, it was revealed that food fraud causes annual £12 million loss.
It has been reported that food fraud equals replacing and deliberate manipulation in the ingredients or food packing. The objective is to avoid incorrect report or a product abuse to have more profit.
Referring to this report, food fraud is a common event and occurs in every step of the production cycle. Information transparency and lacking ability to be manipulated generated by Blockchain can play an important role in decreasing such frauds even if they cannot absolutely remove these problems.