Hackers Claimed Bitcoins Not to Leak Confidential Documents about 9/11
Bitcoin, Blockchain, Cryptocurrency, News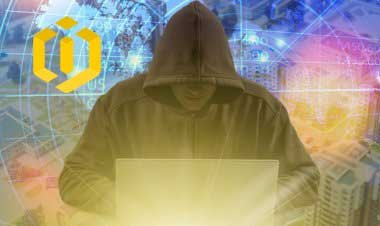 Hackers Claimed Bitcoins Not to Leak Confidential Documents about 9/11
According to a report published by Motherboard online journal, the hacker group TheDarkOverlord claims that it has stolen information about the 2001 September 11 terrorist attack on the world trade center.
The name of TheDarkOverlord hacker group drew attention after the release of some episodes of famous TV series "Orange is the New Black." On new year's eve, this group posted on its Twitter account claiming that it has stolen many documents from insurance companies such as Lloyds of London, Silverstein Properties, and Hiscox Syndicates.
TheDarkOverlord has rejected the official narrative of 9/11 and requested money as blackmail in the form of Bitcoin not to leak confidential documents about 9/11. TheDarkOverlord has threatened that in case it doesn't receive this money, it intends to release the contents of said documents. On the contrary to the official narrative which indicates that 9/11 was an accident, some theories are assuming it either as a conspiracy and treason or a terrorist attack.
Bitcoin is a cryptocurrency based on Blockchain technology on the internet. This cryptocurrency is the first encrypted currency, and there considered a security process to protect transactions done using this cryptocurrency. The blockchain is a distributed database and a system for recording information and reports.
On new year's eve, this group sent out a tweet on its Twitter account saying:
"We intend to answer the treasons of 9/11 based on 18000 documents that we have obtained from Hiscox and other insurance companies."
Hiscox spokesman confirmed this cyber-attack and said that hackers have gained access to highly confidential documents from the legal counsel firm of the Hiscox insurance company and that they have stolen documents related to 9/11 hearings.
He further explained in an interview:
"Since the legal counsel firm systems were not connected to the Hiscox IT infrastructure, Hiscox systems were safe from this cyber-attack. One of the services this legal counsel firm provides for Hiscox and other insurance companies is related to hearings following the 9/11 terrorist attack. We believe that documents related to these legal hearings have been stolen from this system by hackers."
Reportedly, TheDarkOverlord has released a file containing letters and correspondence emails from legal firms, Federal Aviation Administration, and the Transport Security Administration online. This file is in an encrypted format, but this hacker group has threatened the people and companies included in these documents that if they don't receive the claimed money in the form of Bitcoin, they will gradually release the decryption key of the file.
The published report in the online journal Motherboard includes a quote from hackers in which a number of companies have been threatened to be broken up. This information was sent to Motherboard website via a letter, a part of which reads as follows:
"If our request is overlooked, we will release the decryption keys and speed up these leaks. Every time we release a layer of information, a new wave of ambiguities shall crash into you."
Hiscox insurance company said that the stolen information is of little value and leaking them will yield no results.