The Condition of Cryptocurrencies in World's Different Countries and Institutes in 2019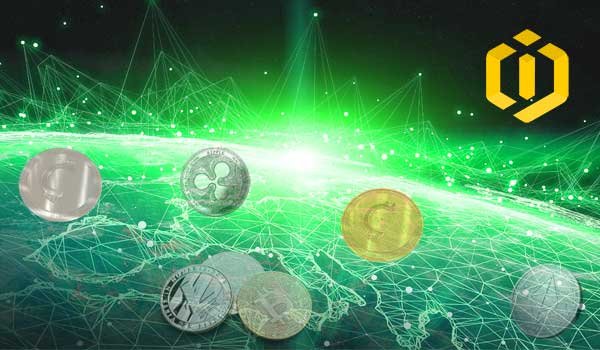 The Condition of Cryptocurrencies in World's Different Countries and Institutes in 2019
Anytime a new product or service is developed, it goes a long way from its advent until it is widespread among people. This new product may be met with failure and never get the chance to make a name in the market, or maybe it will be so successful in its country of origin that it will move beyond the boundaries of that country and infiltrate other countries. Today a newly developed product or service is not limited to the national boundaries, whereas it tries to find a place for itself in other countries. You need only look at the devices and tools around you. Which one of the devices around you are made in your country? Aren't there more exported devices at home and at work compared to domestic products? However, products and services that enter some countries cannot be guaranteed that will do good in other countries. Failure and success completely depend on the conditions of the destination country and other factors.
Ten years have passed since the advent of the first cryptocurrency, and it has gone through a lot of ups and downs. Some countries accepted it quite easily, and some other passed harsh laws against it. Though some of these countries came off of their defensive approach after a while, but even today the condition of cryptocurrencies in various countries is different. Some countries have accepted their use for daily payments, and some only use them for large trades. Although these cryptocurrencies have grown fast, they have not yet reached their maximum success and still have ways to go.
What Is Happening to Cryptocurrencies in Japan?

2019 was an eventful year for cryptocurrencies in Japan. The world of cryptocurrencies experienced a couple of events in this year. In a study done by the Bank of Japan on cryptocurrencies and the field of Blockchain in order to determine their effectiveness on the progress of financial businesses, it was found that Japan is moving fast in the field of cryptocurrencies, much like other fields.
A Positive Step Toward Accepting Central Bank-Issued Cryptocurrency

Previously, Japan was dealing with issuing certificates for central bank-issued cryptocurrencies for a long time. Central bank-issued cryptocurrencies are like Bitcoin with the difference that a central bank has issued them. And thus they're not decentralized like other cryptocurrencies. However, after they are issued, they can be used for domestic payments such as paying the bills, money transfer, etc. Yet, the central banks were not open to the idea of accepting them for a long time; because in their idea, central bank-issued cryptocurrencies will heavily impact the current financial market of the country, and it is said that they will make the economy crash after bringing interest rate to zero.
Recently a report was sent to the central bank of Japan about central bank-issued cryptocurrency containing two suggestions for them. One of these suggestions was about the daily payment by people, and the other was about high-value transfers. Even though this report was prepared by qualified people from the University of Tokyo and the central bank and has not been accepted yet, it shows that there will be a lot of facilities for central bank-issued cryptocurrencies in Japan in the future.
Yahoo Exchange Is Set for Launch

There is other positive news from the world of cryptocurrencies in Japan, such as Yahoo, the internet giant, which intends to open up its exchange in the second half of 2019. Many other large companies such as the largest domestic bank of Japan, Mitsubishi UFJ Financial Groups, Money Forward, etc. are looking forward to launch their own exchanges.
The Decrease in the Tax Rate for Cryptocurrency Business Income

The current tax rate for cryptocurrency trades in Japan is 55 percent, and there are talks about reducing this rate. Recently the industry union names JANE has asked the financial services bureau to decrease the current tax rate. The changes in the cryptocurrency income tax rate will bring it down to 20 percent which is the current tax rate for the stock market of the country. If these changes are made in the tax rate, it will be in favor of the cryptocurrency investors.
The Status of Cryptocurrencies in the Venezuela Crisis

Japan is a country that does not have much ups and downs in its economy, and it can be said that there is a relative calm state over its economic atmosphere, but from the other hand, there is a country in the continent of America that is dealing with a serious economic crisis. When it comes to inflation, Venezuela comes first. This boundless inflation has led the authorities of Venezuela to do anything in their power to cure this sick economy. This country's last solution, in addition to getting help from other countries and organizations, was using cryptocurrencies, which we should wait and see to what extent this solution will be effective.
HOPE Project

In September 2018, HOPE workers and Teresa Narvez, a registered nurse, traveled to Columbia and Ecuador to prepare the response of HOPE for the Venezuela crisis. This project collaborates with the Eramo Meoz hospital, the largest hospital in Columbia, to do humanitarian aids.
Project HOPE is a good option for offering solutions and works actively in the border cities of Columbia to provide for the hygienic needs of the Venezuelan refugees.
Petro Cryptocurrency; Unless Somebody Takes Action, Its Status Won't Change

Despite all the helps that come from friendly and neighboring countries, but they cannot be the solution to the runaway crisis of Venezuela. And so this country has turned to cryptocurrencies and has released its first cryptocurrency backed by petroleum.
Nicolas Maduro, the socialist president of Venezuela, announced that Petro was at the height of the Bitcoin movement in last October, and made Venezuela the first country in the world to officially issue a national cryptocurrency. Maduro thinks that Petro is a great response to the hegemonic cash issues, U.S. sanctions and other problems of the country.
The Swiss Exchange SIX, Entered the ETP Ethereum to the Trade List

SIX Group, Swiss stock exchange, said on Tuesday that the trade for ETM Emuno Amun Ethereum began on March 5 under the name AETH. This product has an annual management cost of 2.5 percent and is provided by the Amun AG company, with the support of Switzerland.
ETP is a kind of financial tool with a fundamental asset like a good or cryptocurrency which is used in the stock market with a similar method. Amun Ethereum ETP is the third cryptocurrency to enter the list of the SIX Group. Last month this exchange began trading Amun Bitcoin ETP.
Where Are Cryptocurrencies Standing at?

What is clear from comparing these countries and the way they deal with cryptocurrencies is the fact that cryptocurrencies have found their place among states and if there is a country with harsh regulation for them, will sooner or later come off of its position. The progress of cryptocurrencies depends on the infrastructure on which they take form and continue living. Many countries like Iran, Saudi Arabia, and countries that were named above have turned to cryptocurrencies. Each one of these countries has its own intents and aims of doing so. However, the future of cryptocurrencies is still blurry, but it goes without saying that the future of these cryptocurrencies – whether they fail or not – depends on the actions, measures, and decisions of governments, users and investors of this field. By putting these facts together, where are cryptocurrencies standing now in their path full of ups and downs?