The Most Important Factors for Picking the Right Forex Trading Platform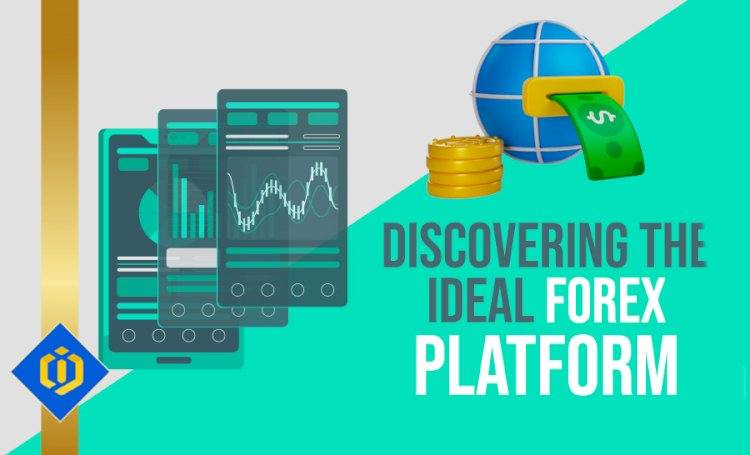 By enabling the analysis of real-time market data, the examination of charts, the execution of trades, and account management, forex platforms give traders access to the foreign exchange market. To have a secure and effective trading experience, choosing the right platform is essential. When selecting a forex platform, keep the following things in mind:



1. Safety and Reputability: Select a platform that is offered by an established, reputable company. To protect your personal and financial information, the platform should use state-of-the-art security measures like encryption and two-factor authentication.



2. Select a platform provided by a broker that is subject to the supervision of a reputable regulatory body. By doing this, you can add an extra layer of security by knowing the broker complies with strict rules and regulations.



3. User-Friendliness and Customization: The platform should have a simple user interface that makes it simple to navigate and execute trades. You should be able to customize your trading experience by having additional customizable options available.



4. Broad Range of Trading Tools and Features: A top-notch platform should offer a wide variety of trading tools and features, including charting tools, technical indicators, order types, and risk management tools. You can use these resources to help you manage your trades and make informed decisions.



5. Make sure the platform is accessible and compatible with your preferred devices, such as desktops, laptops, tablets, and smartphones. To make trading convenient while on the go, it should also provide a mobile app or web-based access.



6. The presence of a practice account will allow you to trade with virtual money before putting real money at risk. A high-quality platform should offer this feature. You can develop your trading strategies and become more comfortable with the platform by using this feature.



7. Customer Support: Select a platform that offers helpful and timely customer support through various channels, including phone, email, and live chat. This is crucial if you run into problems or need help when trading.



8. Pricing and Fees: Consider the price of using the platform, including spreads, commissions, and any additional fees. Select a platform with affordable prices without compromising on features or security.



9. Third-Party Compatibility: Some platforms allow integration of third-party tools like trading bots, personalized indicators, and expert advisors. By expanding the features and tools available, this can improve your trading experience.



10. Investigate user reviews and testimonials to learn more about the functionality, dependability, and caliber of the platform's customer service. Based on actual user experiences, this will assist you in making an informed decision.



The bottom line is that you should consider a variety of aspects when choosing a forex platform, including reliability, security, regulatory compliance, user friendliness, comprehensive tools, device compatibility, accessibility, practice accounts, client support, pricing, third-party compatibility, and user reviews. You can find a safe and reliable platform suited to your trading needs by taking into account these variables.
Author: Pooyan Ghamari, Swiss Economist

LinkedIn

Instagram

Twitter

YouTube