Transferring Bitcoin ATMs to Switzerland due to Legal Problems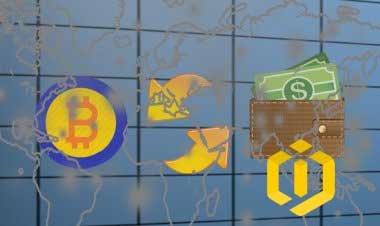 Switzerland is well-known because of its encryption-friendly approach and Blockchain development center called "Crypto Valley" located in Zug
According to the news published on January 1., in a valid weblog, Lamassu a Bitcoin ATM manufacturer was transferred to Switzerland because of legal problems.
Lamassu, currently known as Lamassu Industries AG, has been transferred to Swiss canton of Lucerne; since it wants to be where the rules are well-defined and its legislators are on the side of innovation and creativity. Lamassu posted that its applications for opening the account have been rejected in 15 countries; because this company manufactures Bitcoin terminals; however, it does not play any role in transactions or storing digital currencies. Moreover, there appears that the Stripe payment processor has not accepted it due to having the word "Bitcoin" in its website.
Switzerland is well-known because of its encryption-friendly approach and Blockchain development center called "Crypto Valley" located in Zug. In December 2018, Zug, Switzerland achieved the title of the fastest growing developed technology society in Europe. In a comparison made regarding annual growth of participants in meetup technology events in all European cities, this city enjoyed a 177% growth compared to that of last year; consequently, achieved the first rank. Many big companies busy in the field of digital currencies have moved to other regions as the supervising arbitrage in encryption regulations.
In May, BitBay, the greatest digital currencies exchange in Poland, decided to suspend its activities there; since the banks don't cooperate with this corporation anymore. It announced that it will be directed by one of a new supplier to the Republic of Malta instead of Poland where the local rules have encryption-friendly industry.
The blockchain is an encrypted infrastructure on which Bitcoin and other digital currencies (encrypted currencies) work. This technology provides security in encrypted currencies. Therefore, no one will be able to manipulate transactions records, and they will be clearly available for the users. Bitcoin was the first cryptocurrency which was introduced to the market based on Blockchain.
After that, in June, Binance, the world biggest encryption exchange, opened a bank account in the Republic of Malta and remarked that this new bank account is considered a significant development since its establishment and it shows that its headquarter has been transferred to this island.
The reports imply that Binance did it after Japanese regulators' warning to this exchange. Besides Switzerland, other countries like Bermuda, Estonia, and Liechtenstein are actively working on making and regulating rules to welcome encryption and Blockchain projects. In July, Bermuda proposed some plans to modify banking laws followed by creating a new class of banks which offers services to fintech local organizations and Blockchain technology.
Fintech, Financial Technology, includes many companies which use software to give financial services. These companies have been established to change common financial models and alter big tax companies which don't enjoy technology very much. Of course, fintech has changed economic approach for the common people; currently, the public can reach services which have been accommodated by high economic ranks and the rich.