Owner of Romanian Crypto Exchange, Coinflux, to Be Extradited to U.S. Due to Multiple Charges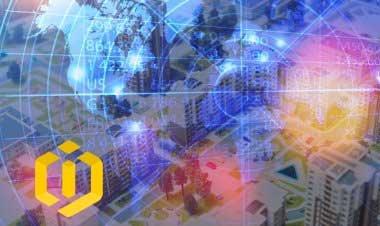 Bitcoin is one type of cryptocurrency that operates based on Blockchain. In fact, Bitcoin is the first digital currency that was invented
The Romanian judiciary has decided to hand over to U.S. authorities, the founder and CEO of Coinflux cryptocurrency exchange. Vlad Nistor was accused of a number of crimes including the laundering of illicitly obtained funds through his digital assets transactions platform.
According to the news piece published by local media Mediafax on January 4, high ranking judicial officials of Romania's Supreme Court have decided to hand over to U.S. Nistor Vlad Călin, the founder of Romanian digital currency exchange Coinflux, for his alleged charges to be investigated. He is a
rraigned for his participation in crimes committed by other Romanian nationals.
As Cointelegraph news website reported in December 2018, Călin had been arrested earlier on a warrant from the U.S. for organized crime, money laundering and fraud allegedly conducted through his digital currency exchange.
The U.S. authorities had reportedly arrested him after a note from a secret service agent accusing him of deliberate help in laundering in criminal activities committed in the territory of the United States and committing fraud against American nationals.
According to the most recent report by Mediafax, Anatol Pânzaru, Călin's lawyer, has declared, before the Bucharest Court of Appeal, that the conditions of the treaty on judicial cooperation between Romania and the United States have not been met.
Furthermore, Pânzaru has claimed that his client Călin has no way of finding out that the cryptocurrency in question was earned via fraudulent activities. He also demanded from the court to reject the extradition request.
As it was also reported in December, the Supreme Court of Greece has approved the extradition of Alexander Vinnik, former operator of the now-defunct digital currency exchange BTC-e, to France, based on allegations of money laundering.
Vinnik was arrested in Greece in July 2017. He had been accused of leading a group laundering $4 billion in Bitcoin in over six years.
Bitcoin is one type of cryptocurrency that operates based on Blockchain. In fact, Bitcoin is the first digital currency that was invented. The blockchain is an encrypted infrastructure. This technology provides security for encrypted currencies. Therefore, no one will be able to manipulate the history of transactions, and this history will be transparently available to users. Bitcoin was the first digital currency based on Blockchain that was introduced to the market. This encrypted platform has four main benefits:
• Not being controlled by any institution or person
• Impossible to face failure and cessation
• Recording transactions in a connected network of all users
• The necessity of manipulating the whole network in case of the need to manipulate Blockchain information
Last month, Anatol Pânzaru, Nistor's lawyer, protested against the extradition of his client and argued that the requirements of the agreement on judicial cooperation between Romania and the United States have not been met.
Pânzaru explained that the scammers have initially exchanged their own proceeds to Bitcoin in U.S. territory and that's where the actual money laundering occurred. Then, other people converted the coins back to fiat currency (unbacked currency) on Nistor's exchange in Romania. He claimed that his client had had no way of knowing these were illicit funds.